Are you in the process of planning a move to Short Hills, New Jersey? This Essex County town is one of the wealthiest areas in the nation. With its low crime rates, top quality education, and easy access to a fantastic shopping mall, there are many perks of living within the Short Hills area. 
What Makes Short Hills, NJ Special?

One of the most unique elements of this town is its income level. Ranked as one of the wealthiest areas in the entire nation, Short Hills is an area where even the richest won't feel out of place. 
Located within Millburn Township, Short Hills residents can easily get to the iconic Paper Mill Playhouse, a regional theater that often gets national attention. With a variety of shows in addition to multiple classes and summer training courses, you just might be able to catch the acting bug by living so close to the Paper Mill Playhouse. 
Furthermore, the Short Hills Mall is, as its name suggests, located in Short Hills. This elegant, high class mall tailors to wealthy residents, but contains stores and dining options that anyone can feel at home in. Additionally, since the Short Hills Mall is located in Essex County, it is open seven days a week, verses the Bergen County malls that legally have to close on Sundays. If you're living in Short Hills, you'll have unlimited shopping options, as there are also an abundance of local shops and stores!
If you're looking for a relaxing way to unwind in Short Hills, you can always spend a day at the Efforea Spa! With so many packages available, you'll surely be able to find a fantastic way to destress!
Residential Moving in Short Hills NJ

Finding the best moving company can be a difficult task. There are so many moving companies that engage in shady practices and it can be hard to find the best possible option. If you're in the process of planning your move, look no further than the team at Freedom Moving and Storage!
Having been in business since the 1930s, the team of professional movers at Freedom Moving and Storage have decades of experience. Through those decades of experience, we have been able to perfect every aspect of our moving process, making it as streamlined and stress-free as possible! 
We completely understand that planning a move, whether it be a local move or a long distance move, can be a taxing experience. There are so many individual elements that need to be planned and executed in tandem, that it's completely understandable why, when someone is planning their entire move themselves, they get overwhelmed. 
Our entire team of professional movers pride ourselves on our excellent customer service. You're letting us into your home during this stressful time, so our goal is to make your entire moving experience as easy as possible. Whether it's helping strategize a moving plan, assisting you with mapping out your move, or just physically getting your furniture and boxes to your new location, our objective is always to help our customers experience a stress-free move. 
Commercial Moving in Short Hills NJ

If you've found a commercial space, whether than be an office building or retail store, in Short Hills, we strongly dissuade business leaders from planning and executing a commercial move on their own! 
From managing your employees, completing your day-to-day tasks, and working towards your business's goals, there's a lot already on your plate. Why take up additional time, manpower, and energy leading an office-wide move? Instead of picking employees to lead a "Moving Team" why not let your employees focus on their jobs and let a team of professional movers tackle your commercial move?
At Freedom Moving and Storage, we have been helping businesses move for decades. We can offer packing services to make the process even more streamlined! Our Mayflower Van Lines are also perfectly equipped to handle all of your office furniture, so you won't need to worry about having your employees stuff their cars with boxes, desks, and computers. We'll load up our van, deliver, and unload your furniture at your new location!
You focus on running your business. Let the team of professionals at Freedom Moving and Storage handle your commercial move!
Choose Freedom Moving and Storage as Your Short Hills Movers

As previously mentioned, we have over 80 years of moving experience. We have perfected the process for both local movers and long distance movers, so no matter where your next destination is, the team at Freedom Moving and Storage can get you there!
Our strong standards and customer service have helped Freedom Moving and Storage become one of the most highly recommended moving company in New Jersey! See for yourself why our moving services are so highly regarded by getting into contact with the team at Freedom Moving and Storage today!
If you're looking for Jersey movers, look no further than the team of professionals at Freedom Moving and Storage! Give us a call today to start simplifying your moving process!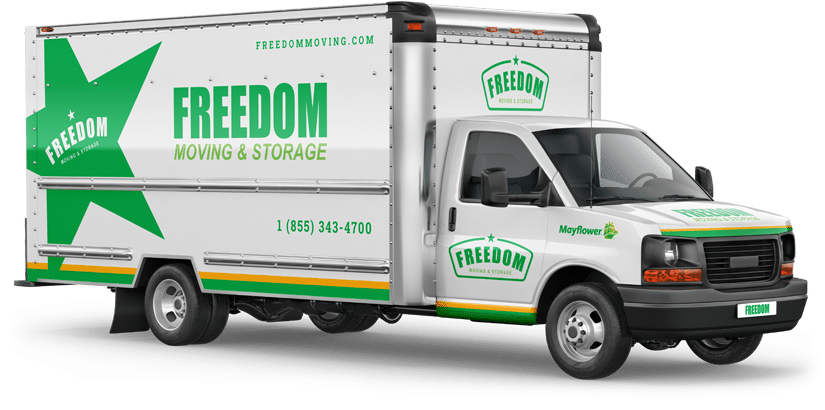 From your first moving consultation, our team of seasoned New Jersey and New York moving professionals make your home or office transition seamless and 100% stress-free.