Long Island Moving Company
For almost a century, Freedom Moving & Storage has been the most reliable long island moving company. Over the decades, we've learned how to help our customers manage the stress of moving. At Freedom, we make sure our priorities are accommodating homeowners and businesses and making their moves as hassle-free as possible. It doesn't matter if you are moving down the street or around the world, with Freedom Moving & Storage you're always in the most reliable hands. We are committed to showing you that we are the premier movers in Commack serving New York City homeowners and businesses wherever they need to go.
What makes Freedom Moving & Storage the moving company that stands out from the rest? It's simple – better crews, professional move coordinators, training, and coverage equals better moving services. We keep families moving 365 days a year, hassle-free, hands-free, every time.
Every move, every customer, truly matters.
If our century of experience has taught us anything, it's that moving can be a stressful event, even if it's just down the street. That's why we train our Freedom employees to help you make moving as easy as possible. We know New York inside and out. Whether your local move is from a studio apartment or a 5 bedroom house, it's important to have a moving company that knows the area and its people. Trust the movers who know Commack better than anybody. Fill out our form to receive your free quote today!
Although we call NYC home, Freedom Moving & Storage is proud to be one of the country's premier long distance moving companies. Thanks to our partnership with Mayflower Moving, we have access to countless resources from the nation's preferred long distance moving network. At Freedom, we pride ourselves on efficient, quality moves from Commack to anywhere in the nation. Fill out our form to receive your free moving quote today.
Freedom Moving & Storage is one of the most experienced commercial movers in New York. If the years have taught us anything, it's how important getting your company back up and running can be. That's why we train our movers and packers with efficiency in mind so we can minimize the downtime of your business and so you can resume normal operations. Our services range in everything from office moves to industrial equipment and machinery, schools and libraries to hospitals, and much more. Fill out our quote to or give us a call to find out how Freedom Moving & Storage can serve your business.
During many moves, homeowners or businesses will need space to store their items until their new place is ready or while they sell their old one. If you require storage solutions, Freedom Moving is here to help. We offer secured, climate controlled storage options at affordable prices for almost any budget. Give us a call or fill out our form to learn how Freedom Moving & Storage can help you today!
New York Locations Served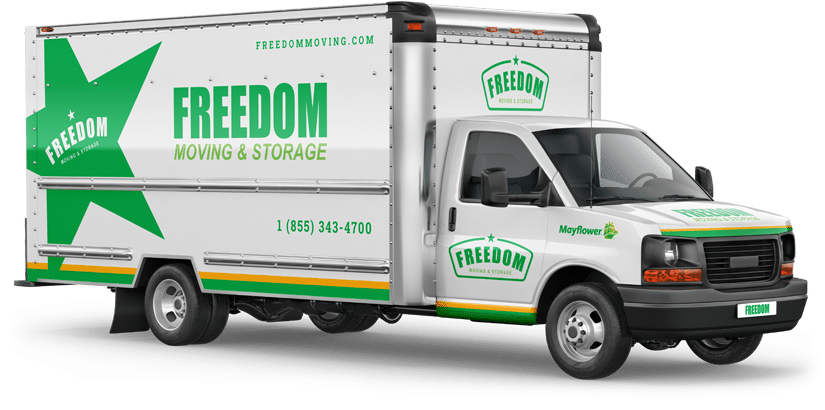 From your first moving consultation, our team of seasoned New Jersey and New York moving professionals make your home or office transition seamless and 100% stress-free.