For nearly a hundred years, Freedom Moving & Storage have been the best movers in Westchester, NY, offering full-service moving services in Westchester. We've moved everything from houses to office buildings, libraries to industrial facilities. Whether you're moving across the street or across the country, our Westchester movers will ensure you get there with ease. We're committed to showing you why we are the premier moving company in Westchester serving New York City homeowners and businesses wherever they need to go.
What makes Freedom Moving & Storage the moving company that stands out from the rest? It's simple – better crews, professional move coordinators, training, and coverage equals better moving services. We keep families moving 365 days a year, hassle-free, hands-free, every time.
Every move, every customer, truly matters.
Freedom Moving and Storage has been serving the residents of Westchester for nearly a century, now. We know that moving can be a hassle, even if it's just down the street. That's why we're committed to making your move as simple and as stress-free as possible. Whether you need a full-service move or just need help with the heavy lifting, Freedom will ensure your next move will be the easiest move you'll ever have. Fill out our form to receive your free quote today!
Although New York is our home, Freedom Moving & Storage is one of the most trusted interstate movers in the country, thanks to our partners at Mayflower Moving. Freedom is an agent of Mayflower, giving us access to countless resources from the nation's premier long distance moving network. At Freedom, we pride ourselves on efficient, quality moves from Westchester to anywhere in the nation. Fill out our form to receive your free moving quote today.
Freedom Moving & Storage offers the most efficient full-service moves to businesses throughout NYC. We're proud to be one of the few moving companies in Westchester that offers customizable moves, going above and beyond typical moving services. We'll work with you, whether it's moving an office, industrial facility, school, hospital, ow just about anything else. If you're interested in learning how Freedom can serve your business, fill out our quote to or give us a call today!
For most of us, the need for storage is inevitable. Whether you need to store your items during a move or just need a space to keep the clutter, Freedom has the storage solutions you need. We provide both short-term and long-term storage in our secured, climate controlled facilities. Give us a call or fill out our form to learn how Freedom Moving & Storage can help you today!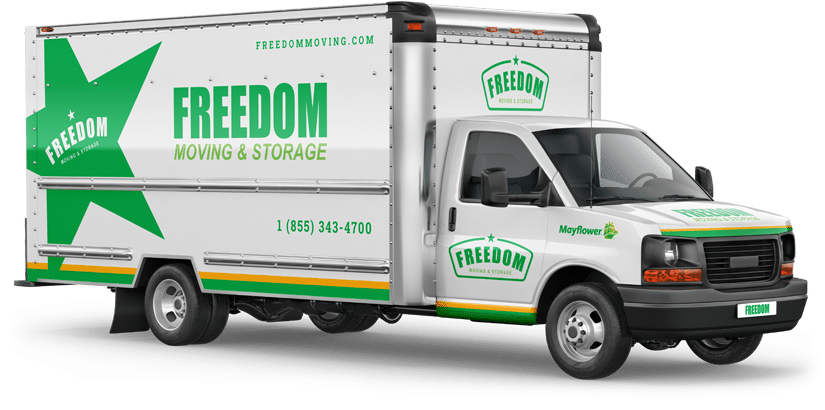 From your first moving consultation, our team of seasoned New Jersey and New York moving professionals make your home or office transition seamless and 100% stress-free.