As third generation Wayne professional residential movers, we understand how time-consuming moving can be even if it is just around the corner. Your family is in good hands whether you are moving across town or right over the border. We know Wayne and NYC inside and out, with the best local movers New Jersey and New York have to offer. We take local moving to a whole new level. We are THE local moving company.
What makes Freedom Moving & Storage the moving company that stands out from the rest? It's simple – better crews, professional move coordinators, training, and coverage equals better moving services. We keep families moving 365 days a year, hassle-free, hands-free, every time.
Every move, every customer, truly matters.
We get it! Trust us, we really do. Whether your local move is from a studio apartment in NYC to your first home in North Jersey, or packing up your 5 bedroom house to go across town in Hoboken, we have the packers, crews, trucks, and solutions to make your move to your new home a freeing experience. You matter to us. Your household goods matter to us and we will treat your belongings like they are our own. From your first meeting with our professional home moving consultant, to your personal move coordinator to oversee your local home move, from contract to unload, we are here for you.
NYC Moving & Storage Too!
We are Jersey strong and our crews and team know New Jersey like the back of their hand. As a local moving company based in Hoboken, NJ & Commack, NY we can easily service the easiest and toughest household moves, not just because we know the areas, but because we know New Jerseyans. We are local and our moving services cover New York City as easily as New Jersey, from Mahwah to Manalapan. With deep seeded moving roots throughout the Tri-State area, we make even your short hauls out of state as easy as moving within the same township.
Go with a pro, not with the status quo.
Freedom Moving & Storage is one of the most experienced commercial movers in New York. If the years have taught us anything, it's how important getting your company back up and running can be. That's why we train our movers and packers with efficiency in mind so we can minimize the downtime of your business and so you can resume normal operations. Our services range in everything from office moves to industrial equipment and machinery, schools and libraries to hospitals, and much more. Fill out our quote to or give us a call to find out how Freedom Moving & Storage can serve your business.
Need Storage? We have secure, climate controlled storage.
Not every move is door-to-door. Even local movers may need to store their possessions, and Freedom Moving is your one stop providers for both moving and storage. We provide NYC storage and Hoboken storage solutions for everything from a single piece of artwork to an entire home of furniture and personal items. Your personal moving consultant at Freedom Moving can help you arrange the appropriate storage as well as coordinate your moving needs.
It's more than just a local move, it's your worldly possession
We treat everything in your home with great care, as if it was our own. Our crews and drivers are liable for what they move and because of this…they take pride in their work. Whether you have packed your own boxes, or utilize one of our professional packing crews, rest assured that at the time of setting in, it will be a breeze. Freedom Moving also prides itself in being a self-insured moving company.
Freedom Moving & Storage
20 Hanes Dr
Suite AWayne, NJ 07470
New Jersey Locations Served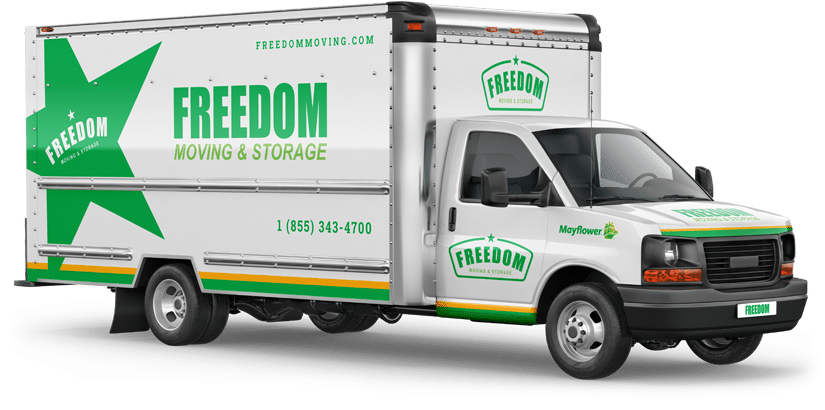 From your first moving consultation, our team of seasoned New Jersey and New York moving professionals make your home or office transition seamless and 100% stress-free.