Reliable Local and Long-Distance Moving and Storage Solutions
As your trusted and efficient moving company in East Hills, NY, Freedom Moving & Storage takes pride in delivering customized moving and storage solutions to both residential and commercial clients. We go above and beyond to provide top-notch service that not only meets, but exceeds your expectations.
Our family-owned and operated moving company in East Hills, NY, has been serving clients for an impressive 80+ years. With 3rd generation movers and a team of dedicated professionals, we possess the expertise and experience to understand the intricate logistics and planning involved in every move. Even local short-distance moves can present challenges, which is why our reputable services are sought after by clients in and around East Hills, NY, who aim to transport their items with minimal hassle.
We recognize that we are not simply moving cargo; we are transporting the belongings of households and the goods of businesses. Therefore, we take extra measures to ensure that our services are fast and safe, giving you the peace of mind you deserve.
Our team of professional movers in East Hills, NY, is eager to assist you with all your moving and storage needs. Whether you are relocating just down the street, to the other side of the United States, or even to our select international locations, we are fully prepared and equipped to make your move a seamless and successful one. 
Moving Company in East Hills, NY
Professional Moving and Storage Services
Residential Moving in East Hills, NY: Relocate with Ease
Commercial Moving East Hills, NY

Storage Services in East Hills, NY

No matter if you're relocating within your neighborhood, to a nearby city in New York, or even to any destination within the United States or select countries, our experienced movers near East Hills, NY, are here to help you devise the most effective moving strategy. When you choose our moving company, you can have full confidence in our ability to provide reliable logistics solutions for your household items, whether it's a local move, a long-distance haul, or an international relocation. In addition, we offer convenient packing services and car transport options to further streamline and simplify your moving experience. 
Whether it's office equipment for a startup or a large inventory shipment for a corporation, we offer flexible moving solutions tailored to the needs of businesses. By partnering with an experienced moving company, you can effectively minimize operational downtime, delays, and potential shipment issues. Our team specializes in delivering customized logistical solutions that are designed to meet your specific requirements. Trust our professional movers in East Hills, NY, to handle your relocation, inventory shipments, and all other moving needs with utmost efficiency and care, ensuring a seamless and smooth experience. 
Our meticulous service ensures the safe transportation of your items from Point A to Point B, with the flexibility to make additional stops along the way if required. Prior to shipping, we can securely store your items in our state-of-the-art warehouses, providing you with reliable and cost-effective storage services. For our commercial clients, our warehouses are equipped to support your supply chain requirements, offering a range of additional services including cross-docking, inventory management, and product inspections. Rest assured, we have the capacity to accommodate a variety of storage and logistical needs to facilitate a smooth and efficient moving process.        
Specialty Moving Solutions East Hills, NY

Full Service Packing Company East Hills, NY

Car Transport Services in East Hills, NY

Our long distance movers in East Hills, NY are experienced and trained to handle specialty items that require extra attention. From fragile items to artwork and antiques, the Freedom Moving and Storage team has the knowledge and equipment to transport your valuable possessions safely.
Packing can be a time-consuming and tedious task. We are among the few moving companies in East Hills, NY that offer full-service packing options to address this issue. Our professional packers will efficiently pack your belongings, using high-quality materials to ensure their safety during transit.
When it comes to moving companies in East Hills, NY, Freedom Moving and Storage is the name you can trust. Our custom shipping services provide tailored solutions for your specific requirements. Whether you need to ship large or delicate items, our team will oversee the entire process and guarantee timely delivery. 
Why Choose Freedom Moving & Storage as Your Movers in East Hills, NY
We Redefine Your Experience From Doorstep to Destination
Serving Customers Since 1939
Our Fleet Consists of 8,000 Moving Trucks
Having been founded in 1939, our moving company located near East Hills, NY, has a rich history of providing exceptional service. With over 80 years of experience, we have assisted numerous residential and commercial clients in achieving convenient and efficient moving and storage solutions. Throughout the years, we have continually embraced the finest industry practices and utilized cutting-edge tools to ensure the delivery of excellent service that exceeds expectations. Our commitment to adapting and evolving with the industry enables us to consistently provide the highest level of service to our valued clients.
Building upon the achievements of our grandparents and parents over the past eight decades, our company has now transitioned into the capable hands of 3rd generation movers. As a family-owned and operated business, we uphold the highest standards in our hiring practices, ensuring that our team members embody qualities of honesty, courtesy, and professionalism. This commitment to excellence in our workforce guarantees that every member of our team is dedicated to providing exceptional service and upholding the values that have been instilled in our company throughout generations. 
As an authorized representative of Mayflower Moving Companies, Freedom Moving & Storage has the privilege of tapping into their extensive network of well-maintained trucks and warehouses located throughout the United States. This valuable partnership enables our moving company to efficiently manage large-scale moving requests that may necessitate the use of multiple trucks to transport all of your belongings. With our access to a reliable fleet and ample storage facilities, we are fully equipped to handle even the most substantial and complex moves with utmost professionalism and care.
Long Hauls Made Convenient
Arranging a long-distance move can prove to be a daunting task for the average individual. However, you can breathe a sigh of relief as we are here to provide efficient and adaptable solutions as trusted long-distance movers in East Hills, NY. Our services are designed to cater to your specific needs, ensuring a seamless and stress-free moving experience. From East Hills, we can facilitate your move to any destination within the United States and select countries, offering comprehensive moving and storage solutions to meet your requirements. Rest assured, we are fully equipped to handle all aspects of your long-distance move with expertise and professionalism. 
If you have unique moving and storage needs that go beyond the offerings of standard moving companies in East Hills, NY, we are here to provide the necessary assistance. Our team is more than willing to go the extra mile to accommodate your specific requirements. Whether you require custom moving and storage solutions, special handling instructions, or any other bespoke services, simply reach out to us via phone and we will be delighted to discuss your move in detail. Your satisfaction is our priority, and we are committed to finding tailored solutions that perfectly align with your individual needs. 
We understand that moving can be a source of stress, which is why we take pride in relieving you of the burden and ensuring a convenient process. By entrusting your move to our experienced team of movers, you can enjoy efficiency and have peace of mind, knowing that your valuable belongings are in the capable and trustworthy hands of professionals. We are dedicated to providing you with a smooth and worry-free moving experience, allowing you to focus on other important aspects of your transition.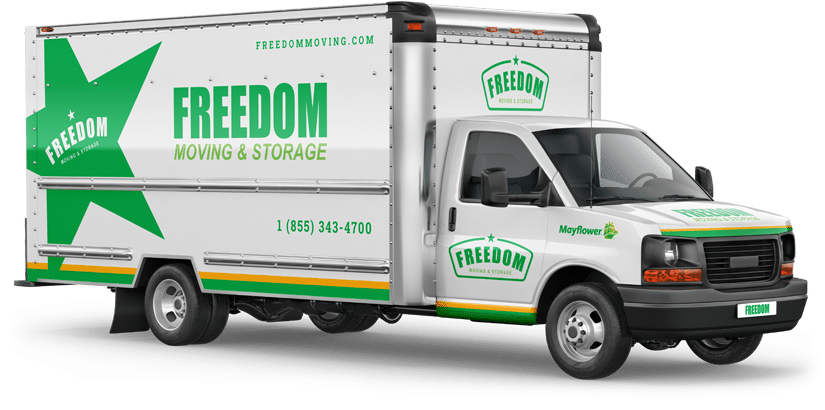 From your first moving consultation, our team of seasoned moving professionals make your home or office transition seamless and 100% stress-free.
What Our East Hills Moving & Storage Customers Are Saying
"Nothing but professionalism the entire time from booking, packing and unloading at our final destination. Moving is so stressful but this part was a pleasure. Juan Carlos Salinas was fantastic! Him and his entire team! Thank you so much!"
"Very happy with these movers. Extremely professional from booking to coordination to the actual move. They came in cheaper than other quotes and still did a 5-star job for my interstate move. Highly recommend!"
"This is a follow-up review, now that the move is completed. I moved from NJ to SD. Everything was wonderful. The office staff followed through from pick up to delivery!!! The field employees were effective, courteous and considerate. I recommend them HIGHLY!!"