Movers in Old Westbury, NY
Local Movers Who Offer Custom Solutions and Storage Options
Situated on beautiful Long Island, Old Westbury stands as one of the enchanting cities within Nassau County. Undertaking the task of planning and coordinating a move to a new home or office in this bustling city can prove to be quite formidable, highlighting the utmost importance of seeking the assistance of professional movers in Nassau County.
When relocating your belongings to Old Westbury, a range of factors must be taken into account, including heavy traffic, parking limitations, adherence to local regulations, and the unpredictable weather conditions of Long Island.
As a reputable moving company in Old Westbury, NY, Freedom Moving & Storage is well-versed in navigating these distinctive challenges and comes fully equipped to overcome them. With our team of highly skilled movers and an extensive fleet of vehicles, we can handle moves of any scale, be it a local move or to any corner of the country.
Moving Company in Old Westbury, NY
Unlock a New Chapter, and Let Us Handle the Logistics
Residential Moving in Old Westbury, NY: Relocate with Ease
Commercial Moving Old Westbury, NY

Storage Services in Old Westbury, NY

As a renowned residential moving company in Old Westbury, NY, Freedom Moving & Storage experts have earned the trust of numerous clients. Our team has assisted countless homeowners in efficiently arranging their possessions, coordinating the packaging process, and safely conveying them to their new residences. Rest assured, we meticulously attend to every aspect, allowing you to divert your attention to more significant matters.
Being among the comprehensive moving companies available in Old Westbury, NY, we possess the necessary tools, equipment, and proficiency to facilitate the smooth relocation of office, commercial, and production equipment. Our highly trained crew is fully prepared and experienced to handle and transport your valuable belongings securely to their new destination, ensuring a seamless transition for your business operations.
At Freedom Moving & Storage, we specialize in top-notch storage services. Our dedicated team caters to the diverse needs of homeowners and businesses, providing flexible solutions. Our state-of-the-art facilities ensure round-the-clock access to your possessions, guaranteeing a safe and secure environment. Select from a range of storage units tailored to meet your specific requirements and budgetary constraints.
Specialty Moving Solutions Old Westbury, NY

Full Service Packing Company Old Westbury, NY

Car Transport Services in Old Westbury, NY

When it comes to requiring the expertise of specialty movers in Old Westbury, NY, to handle fragile, valuable, or sensitive items, you can place your trust in Freedom Moving & Storage. Our team comprises trained professionals with extensive experience in managing delicate valuables, sensitive electronics, musical instruments, as well as oversized equipment. Rest assured, we prioritize the utmost care and precision when handling your most prized possessions.
As a reputable Old Westbury, NY-based moving company, we specialize in comprehensive packing services. Our team of skilled professionals will visit your location, thoroughly evaluate your belongings, and employ suitable packing techniques. By adopting this meticulous approach, we ensure the utmost security and minimize any potential risks of damage throughout the entire moving process.
As reliable long-distance movers in Old Westbury, NY, our team of experts is highly trusted when it comes to transporting vehicles securely during your move. Our top priority is ensuring the safety of your vehicle throughout the journey. We are committed to delivering convenient and time-efficient solutions that effectively reduce risks during both pickup and delivery. Additionally, we offer flexible scheduling options to accommodate your specific needs and provide utmost convenience.
Why Choose Freedom Moving & Storage as Your Movers in Old Westbury, NY
We Redefine Your Experience From Doorstep to Destination
Serving Customers Since 1939
Family-Owned for Three Generations
Our Fleet Consists of 8,000 Moving Trucks
Benefit from our extensive heritage of dependable moving services that extends over eight decades, instilling confidence in our team's ability to securely pack and deliver your possessions with utmost efficiency. By choosing to collaborate with us, you enter into a partnership with a well-established and highly regarded moving company, renowned for its invaluable expertise and a proven history of excellence.
Freedom Moving & Storage thrives on the foundation of 3rd generation family ownership, which shapes our unwavering dedication and exceptional service. Our corporate values revolve around providing personalized, trustworthy, and attentive care to every client. We uphold these principles as the benchmark for our performance in every single move we undertake.
Among the various moving companies available in Old Westbury, NY, only a few possess an extensive fleet of service vehicles. At Freedom Moving & Storage, we take pride in our impressive collection of thousands of meticulously maintained trucks that ensure the utmost protection for your belongings during transit. This remarkable capacity enables us to meet any requirement you may have, no matter how specific or diverse it may be.
Nationwide Presence with 800 Locations
Reliable Moving Services for Any Item
Committed to Customer Satisfaction
With a vast network comprising 800 service locations spread across the nation, Freedom Moving & Storage ensures seamless relocations for customers nationwide. Our extensive reach enables us to efficiently relocate individuals and families to any corner of the country. Leveraging our deep industry knowledge and expertise, we offer comprehensive turn-key moving solutions that are customized to meet your specific requirements.
Irrespective of the scale, magnitude, or final location of your move, our team is fully prepared and equipped to manage it seamlessly. We offer a wide range of moving and storage services tailored to meet the needs of both residential and commercial clients. When you choose to work with us, our primary objective is to deliver a smooth and hassle-free moving experience that exceeds your expectations.
At our core, we hold our clients' needs in the highest regard. We dedicate ourselves to comprehending your unique requirements, preferences, and anticipations. Our team strives relentlessly to surpass your expectations, diligently addressing your concerns and providing effective solutions for a seamless and gratifying relocation experience.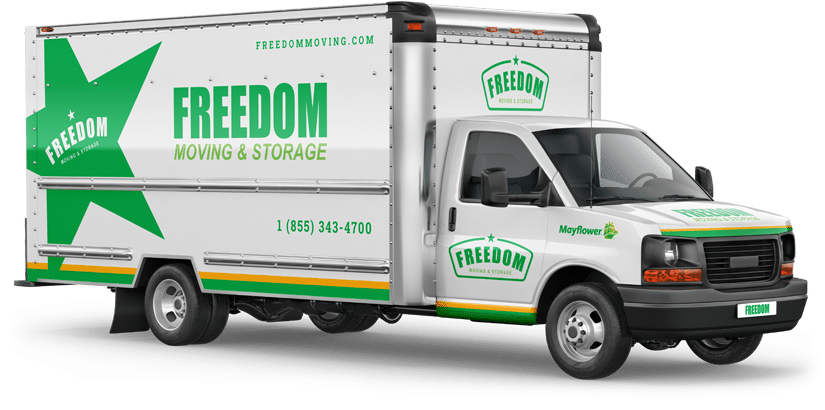 From your first moving consultation, our team of seasoned moving professionals make your home or office transition seamless and 100% stress-free.
What Our Old Westbury Moving & Storage Customers Are Saying
"Nothing but professionalism the entire time from booking, packing and unloading at our final destination. Moving is so stressful but this part was a pleasure. Juan Carlos Salinas was fantastic! Him and his entire team! Thank you so much!"
"Very happy with these movers. Extremely professional from booking to coordination to the actual move. They came in cheaper than other quotes and still did a 5-star job for my interstate move. Highly recommend!"
"This is a follow-up review, now that the move is completed. I moved from NJ to SD. Everything was wonderful. The office staff followed through from pick up to delivery!!! The field employees were effective, courteous and considerate. I recommend them HIGHLY!!"