Local Movers Delivering Stress-Free Moving and Storage Solutions
As a reliable and efficient moving company in Wantagh, NY, Freedom Moving & Storage goes the extra mile to deliver customized moving solutions that fit your needs. 
The logistics of moving can be challenging and stressful, especially on your own. That's why working with a seasoned moving company is your best bet for hassle-free solutions. Whether you need movers near Wantagh, NY, for a short-distance relocation or a cross-country journey, we're here to help. At Freedom Moving & Storage, we understand that we're moving more than just cargo, we're moving families and businesses forward. 
We are professional movers in Wantagh, NY, that offers hassle-free residential and commercial moving and storage solutions. Our team caters to local and long-distance moves reaching any point in the United States and some international locations.
Moving Company in Wantagh, NY
Hassle-Free Relocation From the Professionals
Residential Moving in Wantagh
Commercial Moving in Wantagh
Storage Services in Wantagh
When it's time to head for greener pastures, you'll want reliable movers handling your household's belongings. Trust our local moving company in Wantagh, NY, to practice careful handling in short-distance moves. And for those who need long-distance moving services, we ensure your belongings arrive safely and quickly. We also offer additional services like car transport and packing to make your move more convenient.
We work with businesses relocating their operations through short and long-distance moves. Our commercial moving services range from warehousing and logistical solutions to long-distance movers in Wantagh, NY. Let our team help you minimize downtime and delays by providing customized and flexible solutions for your operational needs. We work with businesses of all sizes ranging from one-person startups and corporations.
Your relocation and moving needs aren't always limited to the road. We offer secure and cost-effective storage services for residential and commercial clients needing storage solutions. Place your items in our state-of-the-art warehouse until your scheduled delivery day, or let our warehouse team help your business with warehousing services to streamline your supply chain. We offer cross-docking, inventory management, and product inspection services.
Specialty Moving Solutions: Handling Complex Items with Care
Full Service Packing Company: Stress-Free Moving Experience
Car Transport Services: Safe and Reliable Vehicle Shipping
Freedom Moving & Storage is one of the movers in Glen Cove, NY, that provides specialized moving services to ensure the proper and safe transport of valuable goods, delicate property, and oversized items. Our experienced team is equipped to handle anything from fine art to sensitive electronics.
As a reputable full-service moving company in Glen Cove, NY, we provide comprehensive packing solutions to ensure safe and secure relocation. Our team is well-trained and uses quality packing materials to safeguard your possessions. Each customer has unique needs, and we provide custom flexible solutions.
Freedom Moving & Storage is one of the trusted long-distance movers in Glen Cove, NY. Our team can move your vehicle over long distances and across state lines. We handle all the details of the logistics and transportation, transporting your vehicle securely, which helps prevent wear and tear and mileage accumulation.
Why Choose Freedom Moving & Storage as Your Movers in Wantagh, NY
Delivering 80 Years of Experience in Five-Star Service
We are an agent of Mayflower Moving Companies, which provides us access to a large, well-maintained fleet of trucks and warehouses across the U.S. We're equipped to cater to large homes and businesses that need more than one truck to haul your items.
Since 1939, we've successfully hauled and delivered goods for countless clients. Our team has adapted to the best industry practices over the years. You can be assured that our team knows the best solutions and strategies to get your goods from Point A to B quickly and efficiently.
We're a family-owned and operated moving company. After our grandfather and father's successful expansion, we've taken over the reins, driving our family's success further. Our family values ensure we work with customer-centric hires and deliver nothing less than honest and courteous work to our clients.
We Go the Distance – Literally
Your long-distance hauls are made simpler and more convenient as we work with our network to provide the best solutions. Start your journey from Wantagh or anywhere in New York and New Jersey to any point in the U.S. Need to go further? We can also accommodate international hauls to select countries.
Residential and commercial clients may have additional moving needs or requests that everyday moving companies in Wantagh, NY, can't accommodate. We're open to custom solutions designed for your needs. Whether it's storing your belongings before sending them to their destination or handling certain items, we're just one call away.
We understand the difficulties and stress of DIY moves, and we believe these should be minimized when working with a team of professional movers. We guide you through our process every step of the way and ensure you get peace of mind knowing your items are in our safekeeping.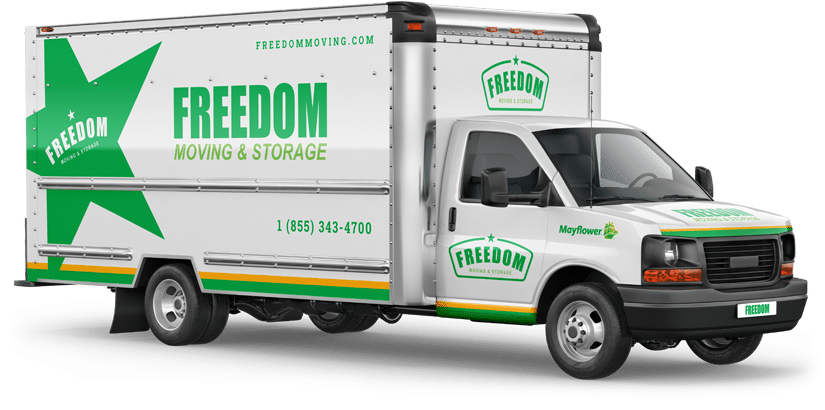 From your first moving consultation, our team of seasoned moving professionals make your home or office transition seamless and 100% stress-free.
What Our Customers in Wantagh, NY are Saying
"Ken helped set my parents up for a move from Bronx NY up to my new home in Granville NY, about a 4 hour trip. The team they worked with (Eric's Group) was very professional, prompt and efficient in helping them load up from their townhome into our 1850's farmhouse. Everything arrived in good condition, and the movers were gentle with fragile items and very friendly. It was a smooth moving process and easy for them to navigate as an older couple. Highly recommend them to anyone who needs to move."
"Excellent crews took good care of our stuff. Highly recommend. They have been great from beginning to end and very responsive to all my annoying questions and concerns"
"Moved from NJ to TX and was very impressed with entire process from the estimate provided by David, negotiation process offered by Daniel and the driver Israel and his crews both ends were clearly very experienced. Marivel was our moving coordinator and was able to answer all my questions. We have moved, including internationally several times and this is the first move ever were absolutely nothing was damaged! Will definitely use for our next move."