Reliable Local and Long-Distance Moving and Storage Solutions
Freedom Moving & Storage stands as your dependable and efficient moving partner in Norwalk, CT. Our commitment lies in delivering tailored moving and storage solutions, catering to the distinct needs of both residential and commercial clients.
As a family-owned and operated moving company in Norwalk, CT, with over 80 years of experience and a legacy spanning three generations, we understand the intricacies of orchestrating a move. Even local, short-distance moves come with their unique challenges, and that's why clients turn to us as trusted movers in the vicinity of Norwalk, CT. Our goal is to ensure your belongings reach their destination with minimal hassle.
We recognize that we're not just transporting items; we're handling the precious possessions of households and the goods of businesses. Therefore, we take every necessary precaution to provide swift and secure services.
Our dedicated team of professional movers in Norwalk, CT, is eager to assist you with your moving and storage requirements. Whether it's a relocation within the neighborhood, across the expanse of the United States, or to one of our select international destinations, we are primed and ready to facilitate your move.
Moving Company in Norwalk, CT
Professional Moving and Storage Services
Residential Moving in Norwalk
Commercial Moving in Norwalk
Storage Services in Norwalk
Whether your relocation takes you just a stone's throw away, to a nearby Connecticut town, or spans the breadth of the United States or specific international destinations, you can strategically plan your move with our experienced movers close to Norwalk, CT. Our moving company has a track record of delivering dependable logistics, whether it's a local move, a long-distance journey, or an international adventure for your household possessions. Additionally, we offer packing services and vehicle transport options to enhance your moving experience.
Whether it's a startup's vital office equipment or a substantial shipment of a corporation's valuable inventory, our business-oriented moving solutions are designed to adapt to your unique requirements. By partnering with an experienced moving company that specializes in tailored logistics, you can effectively reduce operational downtime, prevent delays, and mitigate any potential shipment problems. Rely on our adept movers in Norwalk, CT, to adeptly manage your relocation, streamline inventory shipments, and fulfill all your other moving necessities with the utmost efficiency.
Our meticulous approach ensures the safe and timely transit of your belongings from Point A to Point B, with the flexibility to include intermediate stops as necessary. Furthermore, our state-of-the-art warehouses offer a secure and cost-effective storage solution. This is particularly valuable for storing items before they are shipped to their final destination. For our commercial clients, our warehouses are well-equipped to meet your diverse supply chain requirements. We offer a range of additional services including cross-docking, expert inventory management, and thorough product inspections. Your logistics needs are comprehensively addressed under one roof, making your operations more efficient and seamless.
Specialty Moving Solutions
Full-Service Packing Company
Freedom Moving & Storage distinguishes itself within the Norwalk, CT movers' landscape by providing specialized moving services that are meticulously customized to ensure the safe and dependable transportation of valuable assets, fragile items, and oversized belongings. Our experienced team is exceptionally well-prepared to handle an extensive array of items, ranging from invaluable artwork to sensitive electronic equipment. Your unique moving needs are met with precision and care, safeguarding your possessions throughout the relocation process.
In Norwalk, CT, we take pride in being a highly respected full-service moving company that offers an array of comprehensive packing solutions. Our primary goal is to guarantee the safe and secure transport of your belongings. Our team of skilled professionals is extensively trained and uses top-notch packing materials, adding an extra level of protection to your valuable items. We understand that each customer has unique demands, and we excel in delivering customized and adaptable solutions that cater to these specific needs with the utmost precision and care.
Being among the trusted long-distance moving companies in Norwalk, CT, we have honed our expertise in the secure transportation of vehicles across extensive distances, including interstate relocations. Our dedicated team takes charge of all the logistics involved in vehicle transportation, guaranteeing the safe and damage-free transfer of your automobile. Beyond shielding your vehicle from wear and tear, this service effectively reduces mileage accumulation during the relocation process.
Why Choose Freedom Moving & Storage as Your Movers in Norwalk, NY
Delivering Over 80 Years of Five-Star Service
Freedom Moving & Storage proudly serves as an affiliate of Mayflower Moving Companies, granting us access to an extensive, meticulously maintained fleet of trucks and a network of warehouses spanning the United States. This robust infrastructure enables us to proficiently manage substantial moving demands that may necessitate the deployment of multiple trucks to transport all your belongings.
Our reputable Norwalk, CT-based moving company was founded in 1939. More than eight decades down the road, we've assisted numerous residential and commercial clients by offering them convenient, efficient moving and storage solutions. Throughout this extensive journey, we've continually embraced the latest industry practices and state-of-the-art tools to ensure the delivery of top-notch service.
With a legacy of success spanning eight decades through the hard work of our grandparents and parents, our company has now transitioned into the capable hands of the third generation of movers. As a family-owned and operated business, we maintain stringent hiring standards, carefully selecting employees who embody honesty, courtesy, and professionalism in all their endeavors.
Long Hauls Made Convenient
Organizing a long-distance move can prove quite daunting for the typical individual. Fortunately, we stand ready to provide effective and adaptable remedies as trusted long-distance movers based in Norwalk, CT. We possess the essential moving and storage solutions to facilitate seamless transitions from Norwalk to destinations across the United States and in certain international locations.
Do you have unique moving and storage needs that standard moving companies in Norwalk, CT, may not accommodate? Our team is eager to provide assistance. Whether you require personalized moving and storage solutions, specific handling instructions, or any other tailored services, don't hesitate to reach out to us for a discussion about your move.
Relocating can be a demanding task, but we're here to alleviate the burden and streamline the process for you. Partnering with an experienced team of movers ensures efficiency and provides you with the confidence that your belongings are in the hands of capable and dependable professionals.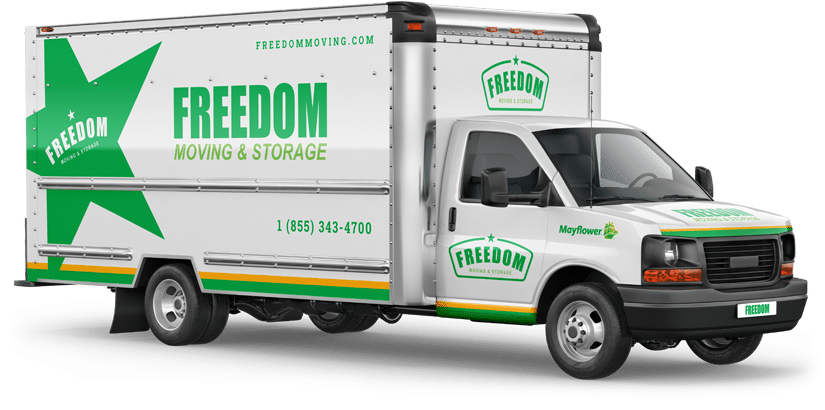 From your first moving consultation, our team of seasoned New Jersey and New York moving professionals make your home or office transition seamless and 100% stress-free.
What Our Customers in Norwalk, Connecticut are Saying
"Ken helped set my parents up for a move from Bronx NY up to my new home. The team they worked with (Eric's Group) was very professional, prompt and efficient in helping them load up from their townhome into our 1850's farmhouse. Everything arrived in good condition, and the movers were gentle with fragile items and very friendly. It was a smooth moving process and easy for them to navigate as an older couple. Highly recommend them to anyone who needs to move."
"Excellent crews took good care of our stuff. Highly recommend. They have been great from beginning to end and very responsive to all my annoying questions and concerns"
"Moved from CT to TX and was very impressed with entire process from the estimate provided by David, negotiation process offered by Daniel and the driver Israel and his crews both ends were clearly very experienced. Marivel was our moving coordinator and was able to answer all my questions. We have moved, including internationally several times and this is the first move ever were absolutely nothing was damaged! Will definitely use for our next move."